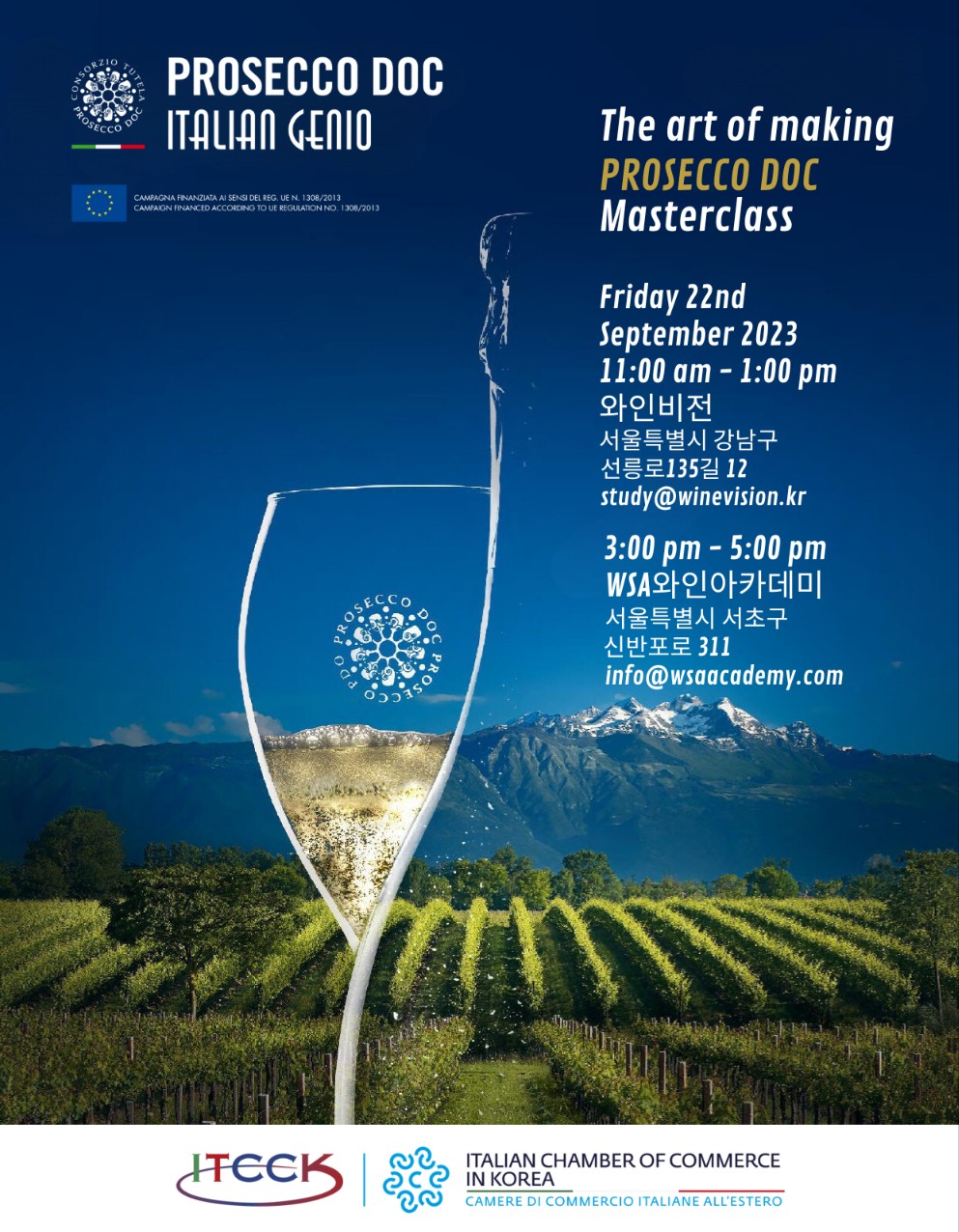 The Italian Chamber of Commerce in Korea (ITCCK) is glad to announce the collaboration with Consorzio di Tutela del Prosecco DOC, the institution that aims to coordinate and manage the Designation of Controlled Origin and raise awareness about Prosecco DOC, an amazing sparkling wine from Italy beloved all over the world.
In this regard, the ITCCK has been preparing a set of must-see events for wine enthusiasts.

The first activity will be a masterclass named "The Art of Making Prosecco DOC" that will take place in the two main Korean wine academies (Winevision and WSA Wine Academy) on September 22nd.
This event is mainly addressed to sommeliers and wine industry experts.
If you are interested in getting more information about this special event, please contact Winevision or WSA Wine Academy.

Campaign Financed according to EU regulation no.1308/2023