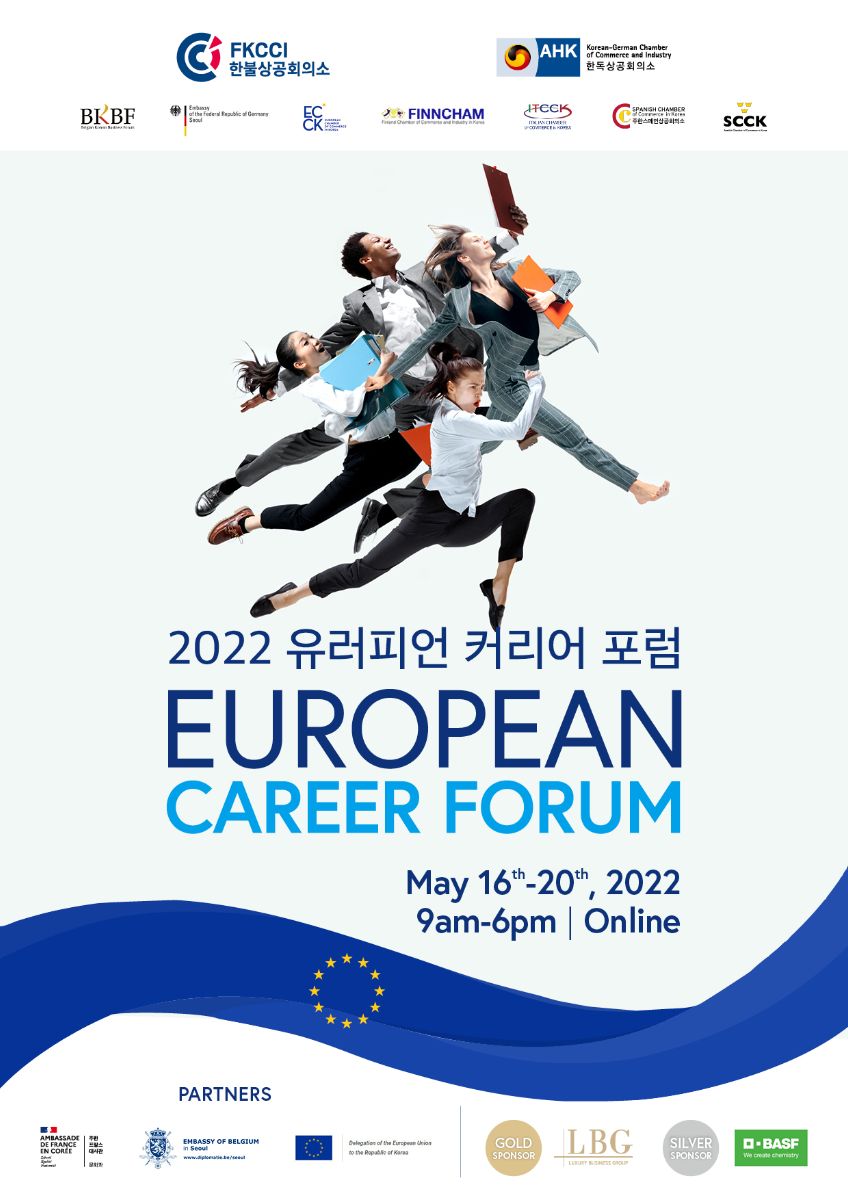 Time to find your dream job!
From May 16th to 20th, join us for the first edition of the European Career Forum to meet more than 90 recruiters and discover opportunities in all sectors!
3 REASONS TO PARTICIPATE
Meet more than 90 recruiters
More than 90 recruiters from European leading companies are waiting to meet with you. Select the job offers you like most and schedule 1:1 interviews with them!
Learn about market trends
Listen to trade and economy specialists, as well as executives from first-class companies, talk about current and future market trends.
Take part in coaching sessions
Participate in free workshops and conferences organized by HR specialists and certified coaches, to boost your chances of landing your dream job!
DISCOVER OUR PARTECIPATION TUTORIAL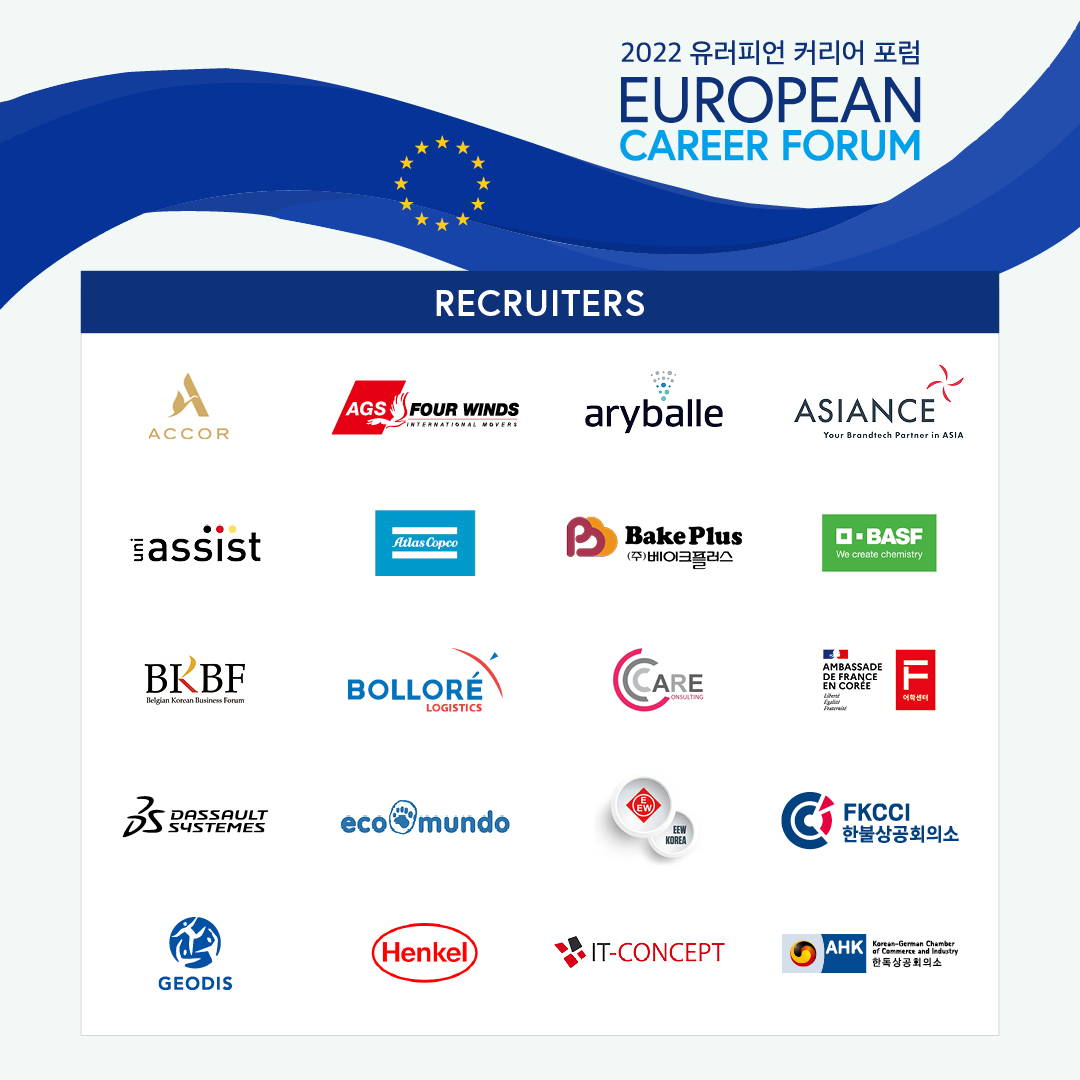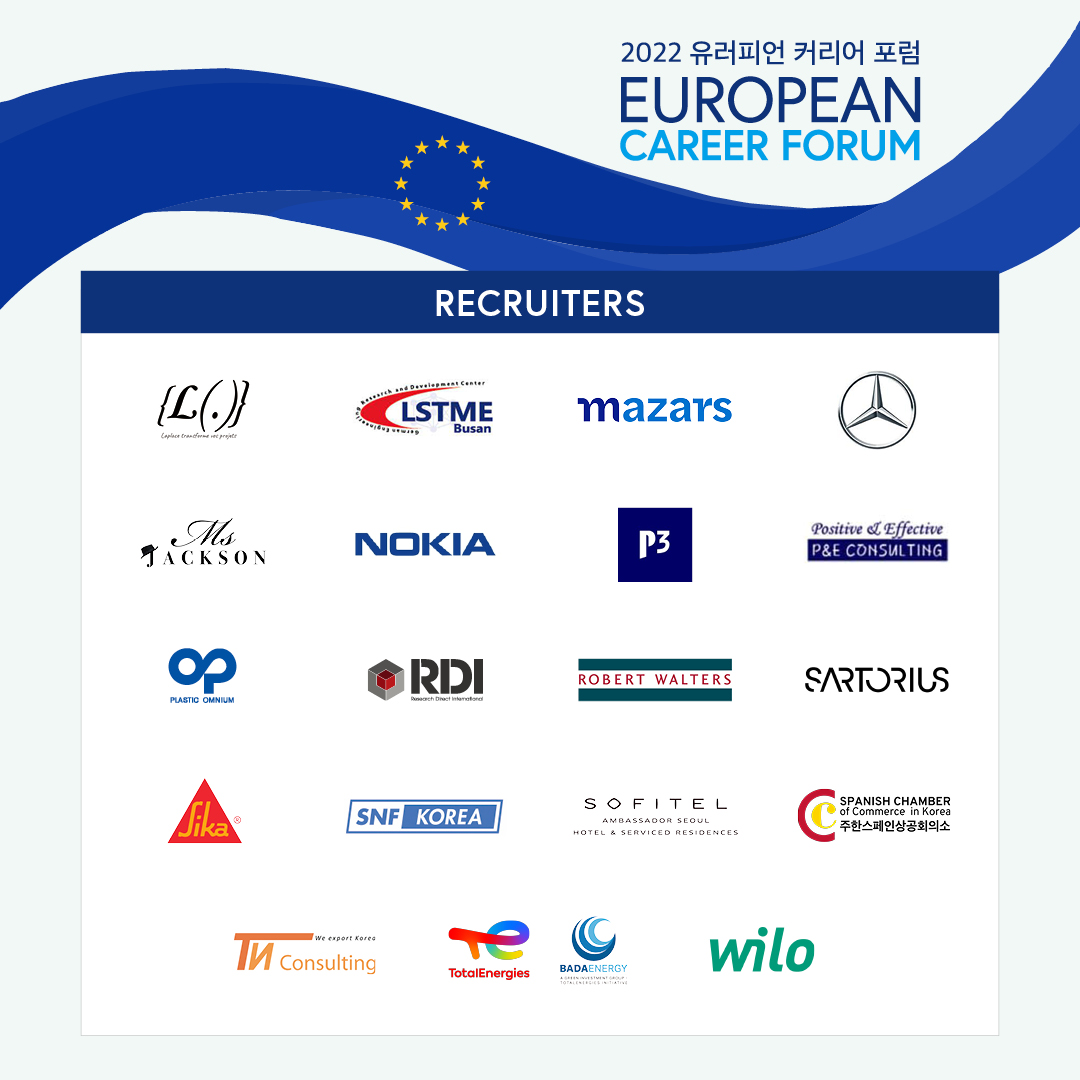 EVENT OVERVIEW
DATE: May 16-20th, 2022
REGISTRATION: Until May 16th, 2022
VENUE: Online (Seekube)
LANGUAGE: English/French/German/Korean
MAIN HOSTS: FKCCI (France), KGCCI (Germany)
CO-HOSTS: BKBF (Belgium), ECCK (Europe), ESCCK (Spain), FINNCHAM (Finland), German Embassy in Korea, ITCCK (Italy), SCCK (Sweden)
PARTNERS: French Embassy in Korea, Belgian Embassy in Korea, EU Delegation in Korea