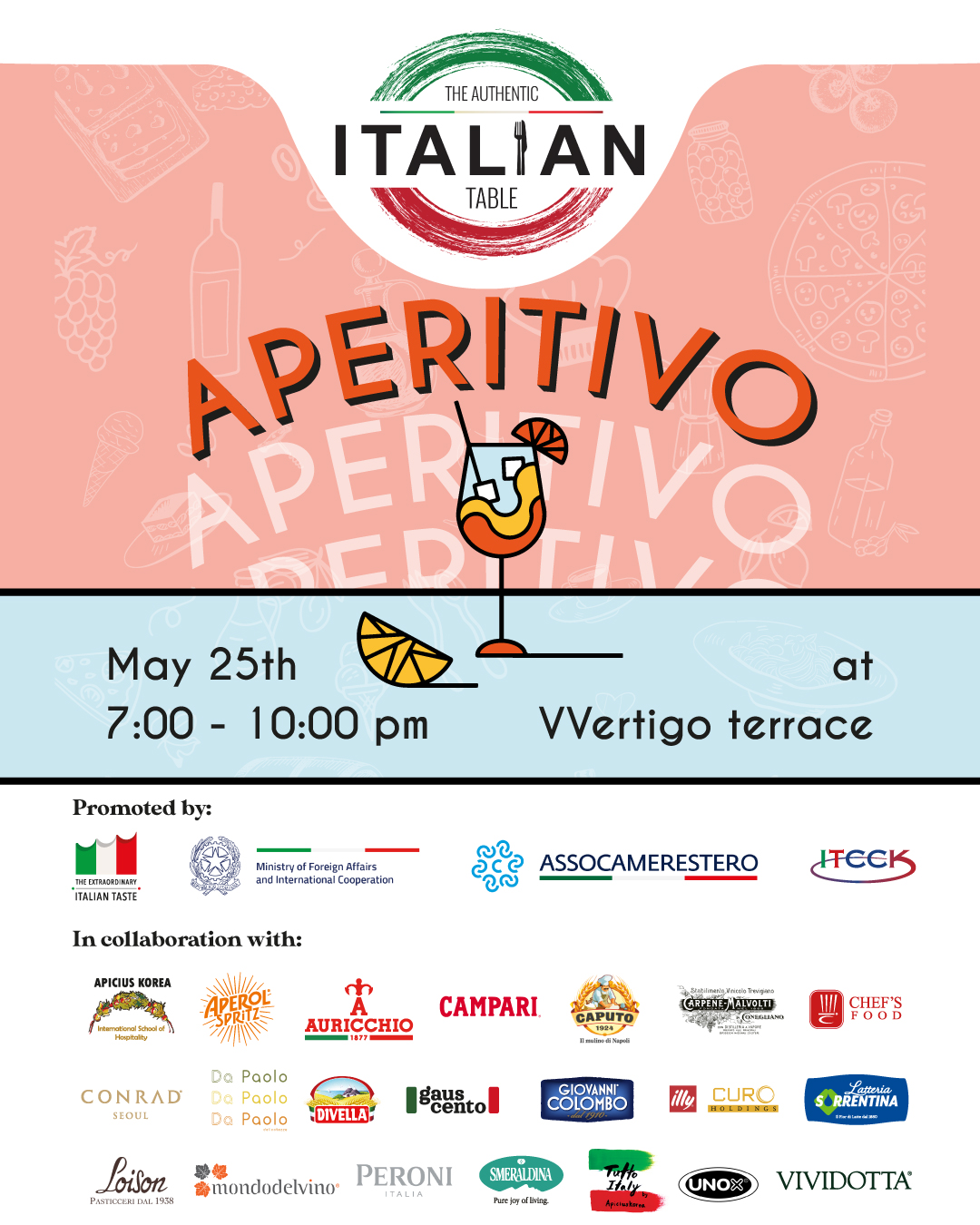 On May 25, the evocative "Vvertigo" terrace of the Conrad Hotel in Seoul was the setting for the "Authentic Italian Table - Aperitivo" event. This event was organized by the Italian Chamber of Commerce in Korea as part of the "True Italian Taste" project (promoted and financed by the Ministry of Foreign Affairs and International Cooperation with the support of Assocamerestero) with the aim of promoting Italian agri-food excellence in the "Country of the Morning Calm".
In a large outdoor setting, a selected group of influencers and food and wine lovers were able to taste authentic Italian products such as cheeses, cold cuts, wines, Neapolitan pasta and pizza at the stands set up for the occasion.
The organization of the event involved Italian companies active in Korea in the food and beverage sector such as Illy, Divella, Loison, Campari, Carpenè-Malvolti and other importers of Italian specialties that are greatly appreciated by the korean peoples such as prosciutto of Parma, mortadella and bresaola for "affettati" and pecorino romano, parmigiano reggiano, buffalo mozzarella and provolone for cheeses.
During the event, the public not only had the opportunity to taste the best the "Bel Paese" has to offer in the gastronomic field but also discover the variety and richness of the Italian agri-food heritage.