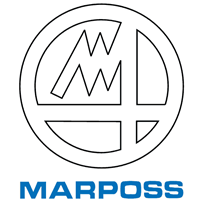 Sales Engineer (Electric Vehicles)
Place of employment: Pangyo-dong, Seongnam-si, Gyeonggi-do
Marposs Korea is seeking a motivated, customer savvy talent.
MARPOSS MISSION
Marposs mission is to provide cutting-edge solutions for quality and process control in the workshop environment.
The equipment is designed and built for a wide range of in-process and post-process applications and for guaranteed performance in even the harshest shop floor conditions.
Marposs provides a global answer to customers needs, supplying the metrology equipment in association with non-destructive testing and a wide variety of sensors and machine tool controls.
RESPONSIBILITIES:
Preparing and developing technical presentations to explain our company's products or services to customers.

Discussing equipment needs and system requirements with customers and engineers.

Collaborating with sales teams to understand customer requirements and provide sales support.

Generating high-quality sales leads, following up after initial contact, securing and renewing orders, negotiating prices, completing sales, and arranging deliveries.

Researching, developing and modifying products to meet customers' technical requirements and needs.

Helping customers who have problems with installed products and recommending improved or upgraded materials and machinery.

Soliciting and logging client feedback and evaluating the data to create new sales and marketing strategies to target customers.

Identifying areas for improvement and communicating these issues as well as possible solutions to upper management.

Setting and achieving sales goals and quotas.

Training other members of the sales team on the technical aspects of the company's products and services.
BASIC QUALIFICATIONS:
· A bachelor's degree in engineering, marketing, business administration or experience with more than 3years in sales and the technology field.
· Technical aptitude is required – candidates should be proficient with the usage of MS Office, and MS CRM.
· The ability to relate technical information to non-technical customers.
· Willingness to continue your sales and engineering education.
· Applicants should be able to communicate in reasonable level of English at work. Fluency in English is not required.
· Applicants must be Citizens of the Republic of Korea.
PREFERRED QUALIFICATIONS:
· Work experience in an Electric Vehicle-related industry
· Minimum of three (3) years in automation, machine building or manufacturing industry in sales or marketing.
· Strong people skills – successful candidates will communicate effectively, possess strong writing skills, etc.
· Highly organized, excellent analytical person, strong attention to detail and ability to prioritize and multi-task.
· Ability to travel to the customer site as necessary
To Apply:
l Please submit cover letter, resume, and salary requirements and history to jinkook.lee@ kr.marposs.com