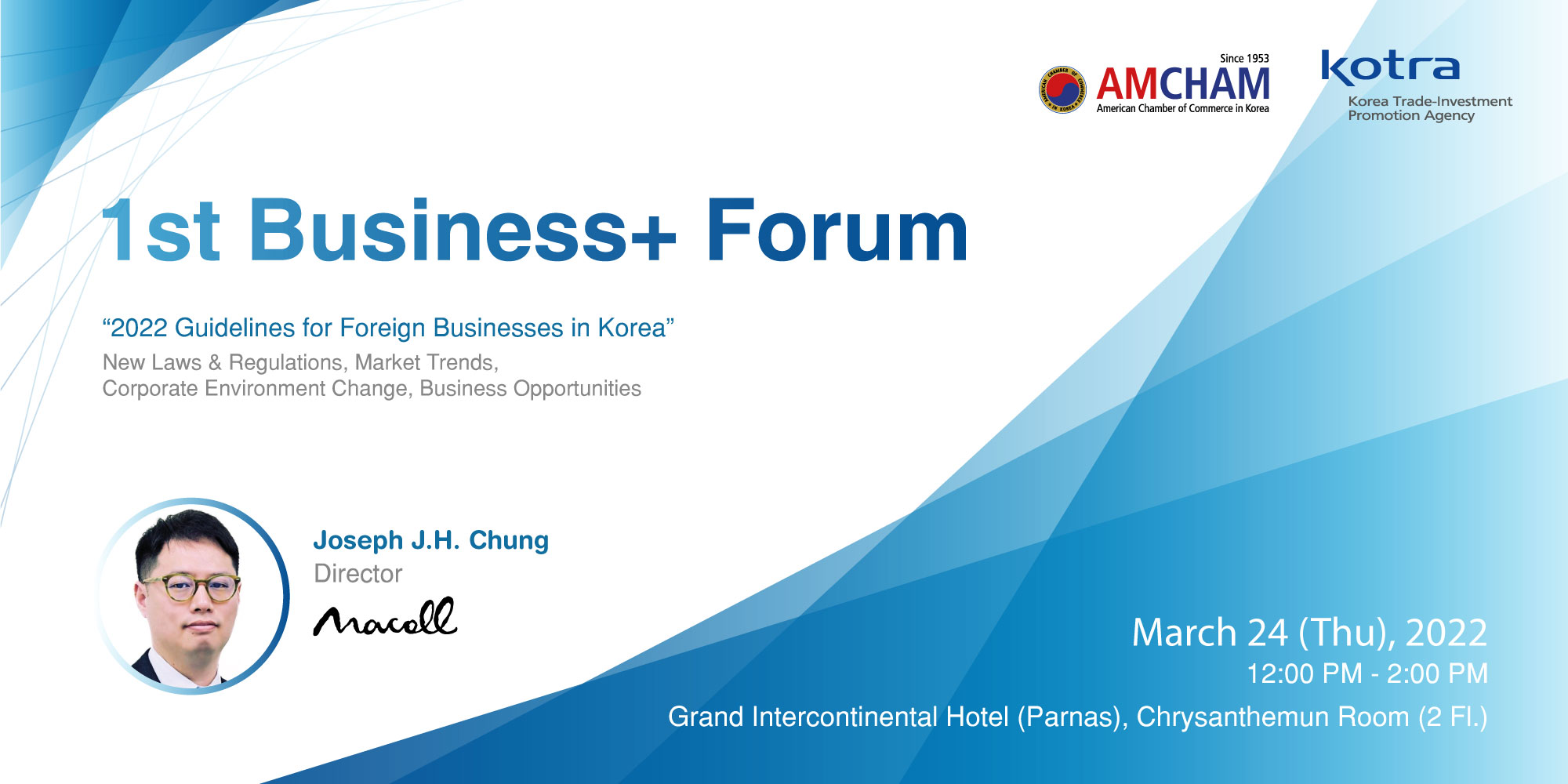 Among other Chambers the ITCCK, the AMCHAM and KOTRA want to invite you to the 1st Business+ Forum "2022 Guidelines for Foreign Businesses in Korea"
In this Forum, Joseph Chung, Director at Macoll Consulting Group, will share insights into new laws & regulations, market trends, corporate environment changes, and business opportunities to come in 2022.

Please join us for this great opportunity.

For registering to the event please check the following link: https://www.amchamkorea.org/bbs/board.php?bo_table=event&year=2022&month=2&wr_id=1543&sc_no=
Please follow the link, and register as the following:
Please scroll down and press

Register

button

Select

Agree

and press next

Fill in details and press next (

Please put the chamber's name next to the name of the company

)

Proceed online payment through credit card or bank transfer

We will send an automatic RSVP reminder mail 1 day before the event.